Whoops, sorry for the break in posting. University and whatnot.
Here's a LITS variant: every region has two tetrominoes, instead of one. Other puzzles of this type seem to not allow tetrominoes in the same region to touch each other, but that restriction isn't at play here.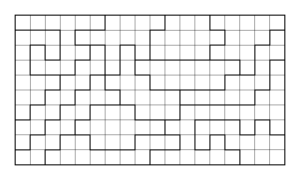 (click for full size)
Rules:
Shade some cells to form two tetrominoes in each region.
Two tetrominoes of the same shape may not share an edge.
The shaded cells must also form a connected wall that contains no 2×2 squares of shaded cells.