Keeping in line with this week's theme on the GMPuzzles blog, here's another pentomino-based puzzle. Compared to today's State Park variant, this is probably the easier of the two.
As you may guess, it's a hybrid of Statue Park and Creek.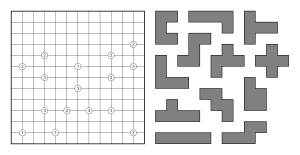 (click for full size)
Rules:
Shade some cells (60, to be exact) to form the 12 given pentominoes, rotations and reflections allowed.
No two pentominoes may share an edge, but touching by corners is allowed.
The unshaded cells must form a single, connected region.
A clue tells how many of the four cells around it are shaded.