Here's a Heyawake. I used to hate Heyawake, but after making the first one (doubled with TLSI) I quite like them now.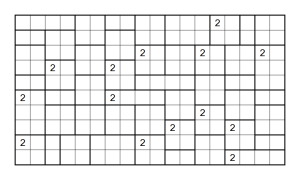 (click for full-sized image)
Rules:
A region's clue tells exactly how many shaded cells it contains. Unclued regions may have any number of shaded cells (including zero).
Two shaded cells may not share an edge.
The unshaded cells must form a single, continuous polyomino.
No continuous line of unshaded cells may pass over two or more region borders.